6030 Ultimate CompressorGet Demo Buy HD Buy Native
The 6030 Ultimate Compressor is the next generation of dynamic range control technology. Building from the entire McDSP compression algorithm code base, the 6030 adds new sonic capabilities, stunning new interfaces, and quality only McDSP could deliver.
Using the popular module format, the 6030 Ultimate Compressor offers ten different compressors. All of these designs are by McDSP – some completely from the ground up, while others are emulations of existing gear with unique variations created by McDSP. Each 6030 Ultimate Compressor module is easy to operate, and yet has enough sophistication for the most discerning professional.
Whatever your style, from smooth tube emulations to aggressive solid-state designs, the 6030 Ultimate Compressor has a custom-made dynamic range control module that is just right for you.
Features
10 compressor modules in a single interface
Side chain support
Analog Saturation modeling
Double precision processing
Ultra low latency
Mono and stereo versions
Formats

HD v6: AAX DSP/Native, AU, VST

Native v6: AAX Native, AU, VST

6030 Compressor modules

U670
Based on the acclaimed Fairchild 670, a new set of attack ballistics was created to accommodate modern production styles, the 'warmth' factor was tweaked, and the U670 was born.

Moo Tube
An all tube design emulation, with some unique twists. Mid range sensitivity, attack and recovery time ranges, and output frequency response characteristics were all re-worked by McDSP engineering.

iComp
Attack and release times are not adjustable, but are instead automatically updated based on user selected threshold and ratio control values. Good on songs headed to iTunes.

Opto-C/Opto-L
These Opto models use McDSP designed key signal circuits for an improved response from the originals. The Opto models also use a different release characteristic, because we like to tweak!

British-C
The British-C model offers the standard compressor control set, but McDSP added internal smarts to prevent unwanted distortion, even at extreme compression settings – not unlike other high-end analog compressors from this part of the world.

Over EZ
The Over EZ module incorporates a smooth knee response with a flexible control configuration, making it useful in a variety of situations.

SST'76
The SST'76 is a fast reactive design that sounds great on drums and other percussive sources. The solid-state (SST) circuit model uses a McDSP designed key circuit to boot.

FRG444
Referred to as 'The Frog', the FRG444 uses a moderately aggressive compression design for a more, well, aggressive kind of sound. The FRG444 will give you goose bumps, especially on big rock drum kits.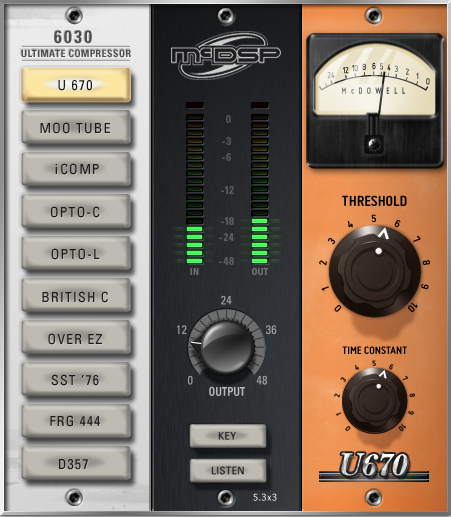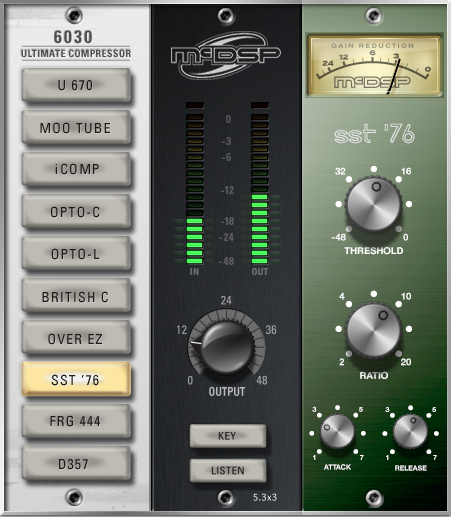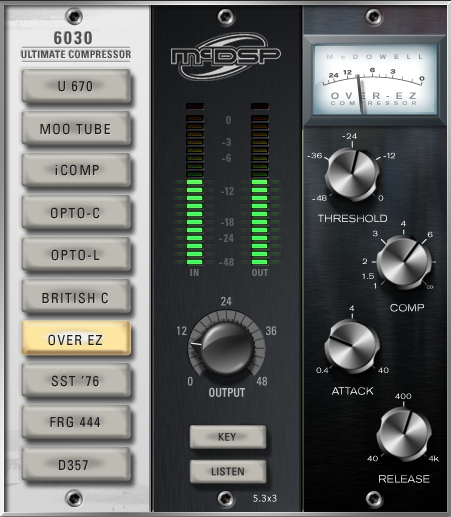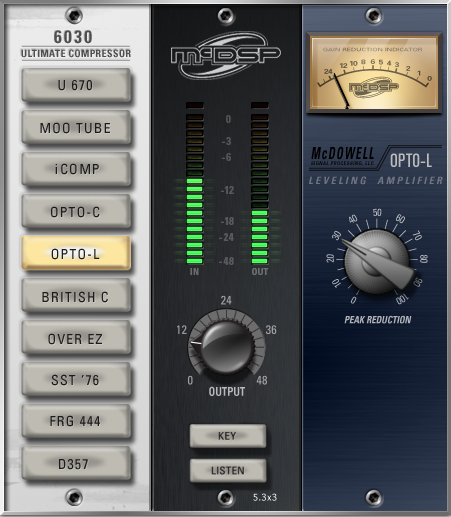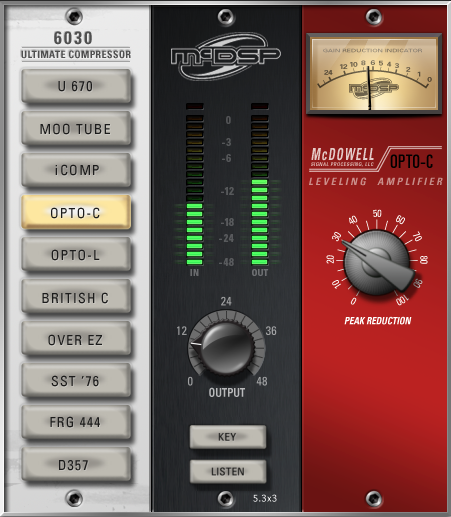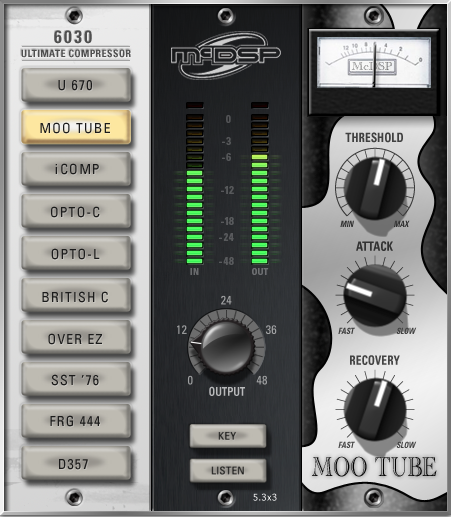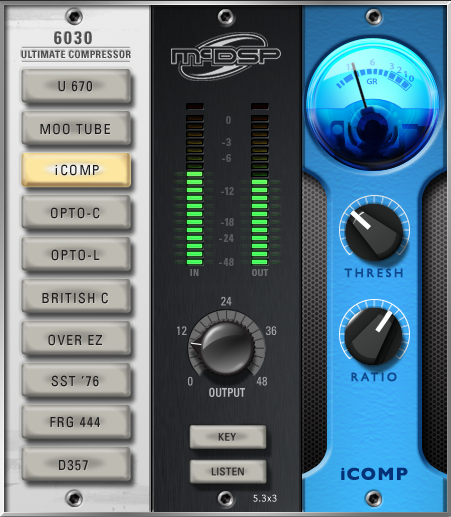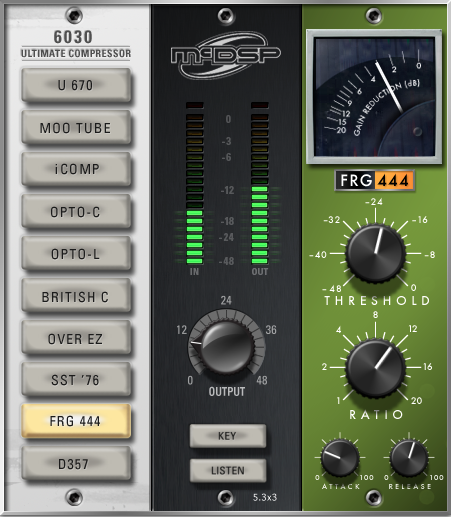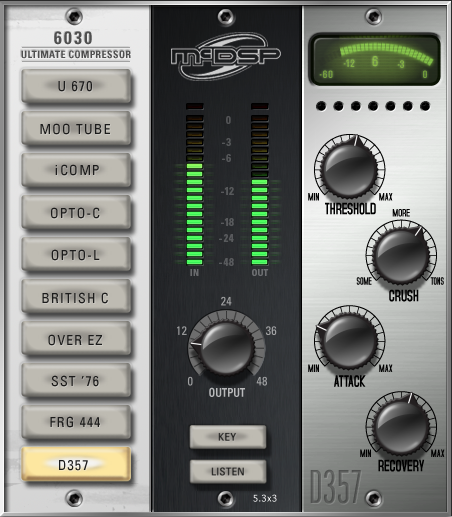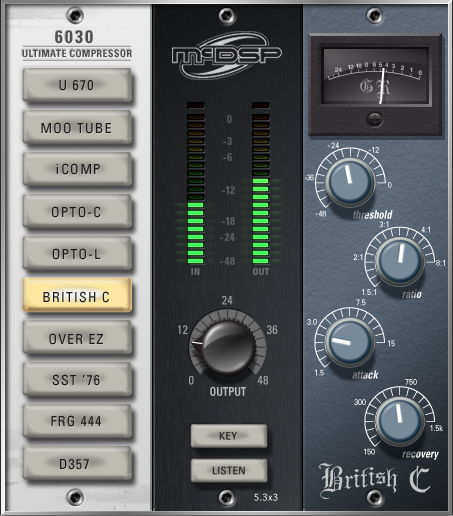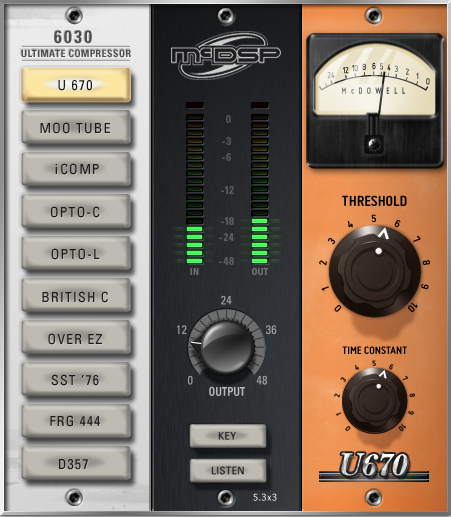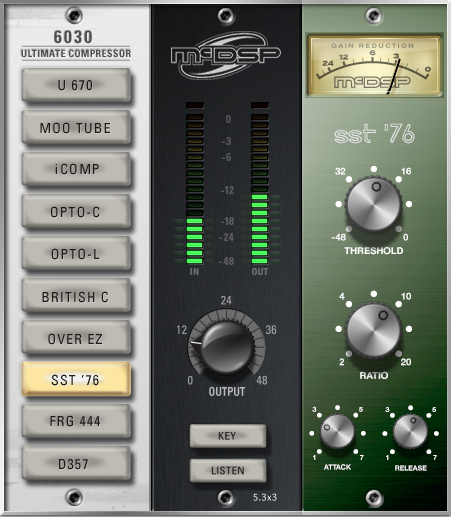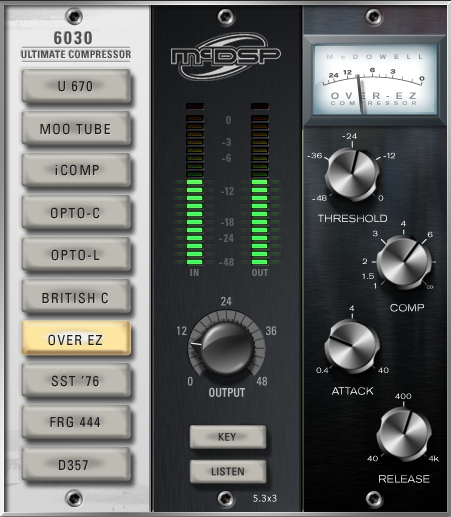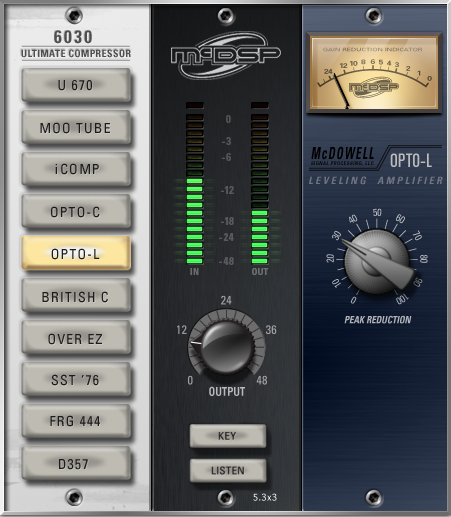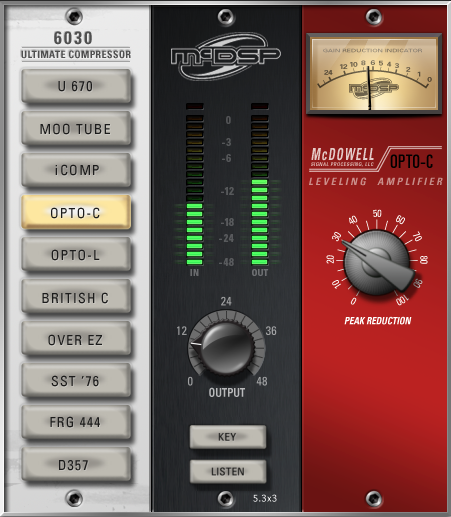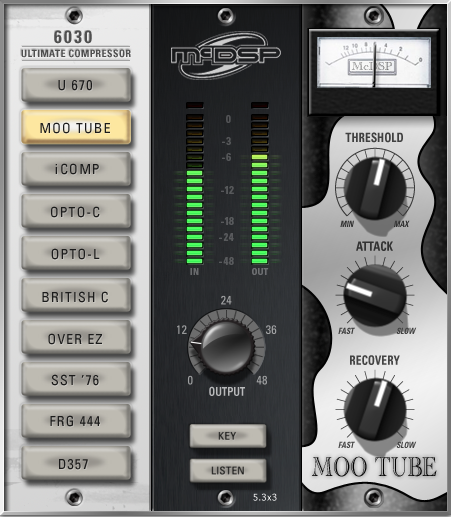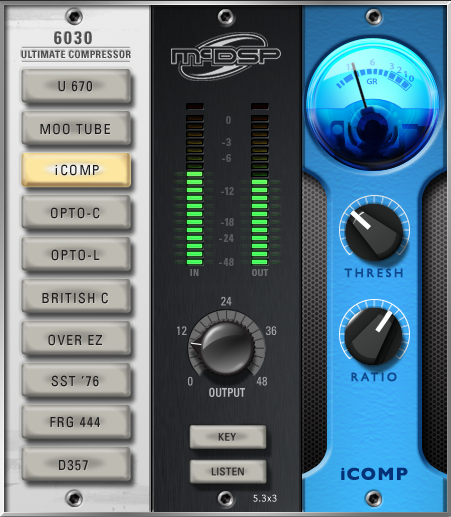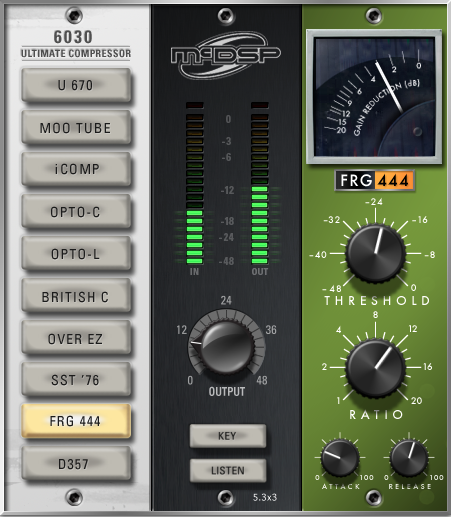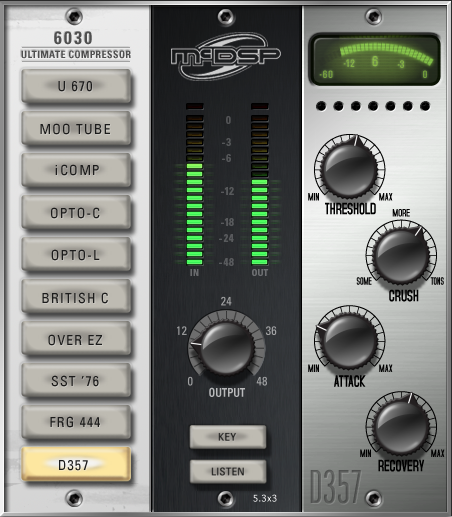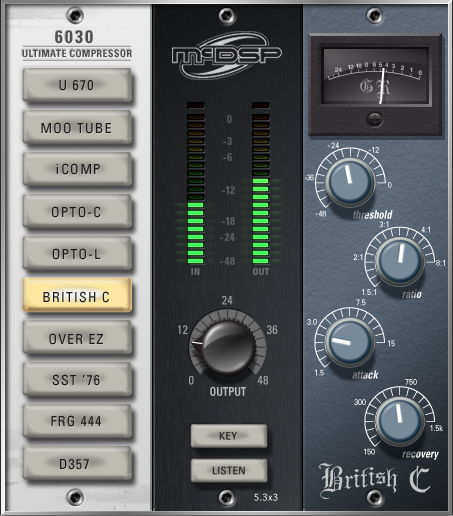 SoundCloud links coming soon.
Sonic Scoop

"McDSP has put together one of the most comprehensive, unique and remarkable sounding compressor plug-ins I've ever used. With a very affordable price tag, the 6030's quality and quantity to price ratio is outstanding."
Colin's Corner

Founder of McDSP talks about product design, implementation and all of the nitty gritty features in each product. Learn to be a power user of 6030 Ultimate Compressor by reading the article here.