The Avid S3L/S6L live sound production system takes full advantage of the AAX DSP plug-ins originally found only in Pro Tools, so users can go from the studio to the stage and back again. McDSP AAX DSP plug-ins are all fully qualified on this system, and even available in bundles like Live Pack so folks can save, well, you know, a bundle! But just what are the cool features that make McDSP plug-ins ideal for live sound production? Glad you asked. And so another diatribe we call 'Colin's Corner' begins…
McDSP Everywhere
Ok we're not Avid, but we'd like to be everywhere – because if you're not everywhere, you're nowhere, which isn't even somewhere, so don't go there. But really, when you're going on tour, you don't want to re-do your carefully crafted studio sound! So if you're a McDSP user, and like what you're hearing from your Pro Tools session, then going on tour with an S3L/S6L system is a good plan.
McDSP AAX DSP plug-ins are custom made for the HDX dsp cards, take full advantage of the processing power therein, and have earned a reputation for reliability and quality. The Avid S3L/S6L system is built around the HDX dsp platform, and McDSP plug-ins operate as well on the S3L/S6L system as they do in Pro Tools. You'll be able to use the same McDSP plug-ins you had in the studio, and they'll operate the same way on the road. Same presets. Same dsp footprint. Same ultra low latency. Same sound. Your FOH and monitor engineers will thank you, and so will your fans, who by the way, are everywhere.
Latency Stinks
Minimizing the amount of the time it takes to get signal from the performer to the crowd is critical, so the ultra low latency in McDSP plug-ins is appreciated by many a FOH and monitoring engineer. Most McDSP AAX DSP plug-ins have only 16 samples of latency. Take the ultra low latency in McDSP plug-ins out on the road and the difference is, literally, right in front of your, uh, ears!
Customized for the S3L and S6L Consoles
Control surfaces are only as useful as long as the software maps to them in an intelligent manner. McDSP AAX DSP plug-ins have customized page tables for the S3L and S6L console EQ and Dynamics Channel Control sections, and the Global Control Insert Mode section. Be sure to check out the convenient mapping of the encoder switches with rotating knobs on the S3L console when using McDSP plug-ins – just press the knob once to engage second control assigned to it.
Features for Live Sound
But what makes the McDSP AAX DSP plug-ins useful for live sound production? Read on.
Channel G Compact – Custom Fit for the S3L/S6L console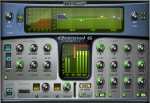 Channel G Compact may be a 'lite' version of the original Channel G plug-in, but is a sonic heavyweight all the way. The four bands of EQ, high and low pass filters, and compressor/limiter have all the sound qualities that made Channel G a TEC Award nominee. Cool features like a pre/post selector for the compressor/limiter to route it before (or after) the EQ section. Best of all, the user interface of Channel G Compact maps nicely to the EQ and Compression center section of the S3L/S6L console.
MC2000 – Got multi-band?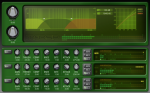 Most instruments (and singers) have a wide frequency and dynamic range. Some of these sources can be tamed with a single-band compressor. But for those challenging tracks, a multi-band compressor is very useful. The MC2000 multi-band compressor comes in two, three, and four band configurations (mono and stereo) for greater flexibility. The compressor design is from the industry acclaimed McDSP CompressorBank plug-in, and all the modeling capability available from the original is also in the MC2000.
AE400 – Active Equalization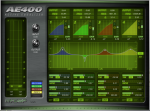 Is that singer still giving you trouble? Then it's time for the AE400 active equalizer. Four fully overlapping bands of EQ, each with fixed and dynamic gain, provide multiple EQ curves for different signal levels. When the singing is soft and subtle – you've got a setting for that. When the singing is loud and harsh – you've got a setting for that. And the AE400 switches between the two settings at user selectable threshold levels, in real time, with customizable smoothing between the two EQ curves.
ML4000 – Output level control and more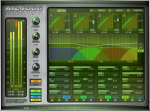 Look-ahead limiters may not always find themselves in the monitor mix, but the ability to control all signal peaks and guarantee an output ceiling is perfect for the FOH engineer. Unwanted digital clipping can ruin a live mix, and the error will live on long after the show if the performance is to be repurposed for a CD/DVD/iTunes release. The ML4000 is two plug-ins – the ML1 limiter, and the ML4 multi-band dynamics processor and limiter. In both plug-ins, the total latency is just over 1 msec (due to limiter look-ahead). A unique Knee control in the limiter allows aggressive or gentle dynamic range control. The ML4's control over four selectable frequency bands with the multi-band gate, expander (up or downwards), and compressor is perfect for the final tweak to the mix.
FutzBox – What the Futz?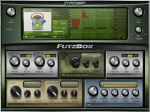 Not all audio applications have the need for high fidelity. Sometimes the sound of a phone, message machine, bullhorn, or old smelly tube radio works nicely in a production. The FutzBox plug-in, originally released for the post-production market, has found uses in the music and now live sound industries. FutzBox's SIM (Simulated Impulse Model) section provides articulated emulations of devices like two-way radios, cell phones, and vacuum cleaner tubes in a ultra low latency algorithm. And unlike standard convolution reverbs, the SIM presets can be changed and 'tuned' in real time. The additional EQ, filtering, distortion, signal rectification, noise generator, gate, and lo-fi effects make FutzBox ideal for the non-ideal sounds.
DE555 and NF575 – Good Tools for Bad Problems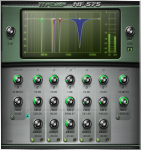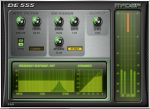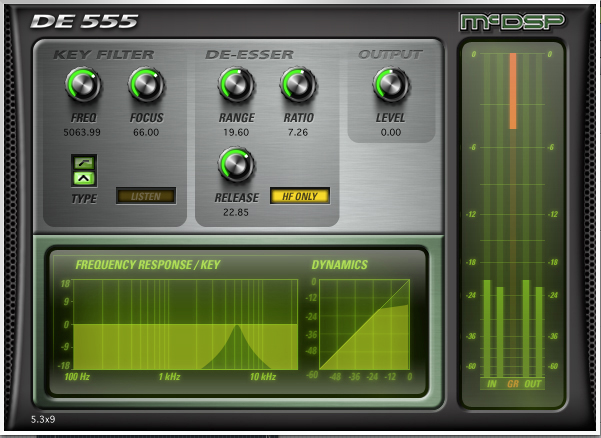 The DE555 de-esser uses a threshold-less technology so you only get as much de-essing as you select, and do not have to ride some threshold control during each performance. De-essing modes support either reduction of all frequencies or high frequency only suppression.
Cable buzz ever hindered your gig? If so, the NF575 noise filter's five super steep notch filters and high and low pass filters will take care of the problem. Each notch has a selectable amount of cut (up to 40 dB), and is so narrow they become nearly inaudible even when swept through the frequency range.
SA-2 Dialog Processor – Not Just a Bunch of Talk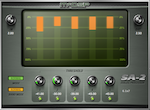 In the studio or on the live stage, the human voice is the one of the hardest instruments to mix. A dynamic signal spread across a wide frequency range, both dialog and vocals are a challenge for even the most seasoned audio engineer. That is why you need the SA-2 Dialog Processor!! The SA-2 plug-in, based on a one-of-a-kind analog processor for post production, is the perfect tool for taming the sibilant peaks of dialog and vocals. It is even useful on percussive tracks, crash cymbals, hi-hats, guitar, and more.
Live Sound Low Down
Since 1998 McDSP has made some of the most widely used plug-ins on the planet. Our clients will tell you McDSP plug-ins sound pretty darn amazing. We agree with such opinions in the most biased way possible.
But don't take our word for it – check out a demo. If fourteen (14) days of sonic bliss isn't enough to make you buy our company outright, you'll hopefully be able to calm yourself down and just pick up the McDSP Live Pack bundle.
The next time you are about to take it on the road, be sure to check out McDSP plug-ins for your Avid S3L/S6L live sound production system.
McDSP. Great in the studio. Great on the road.