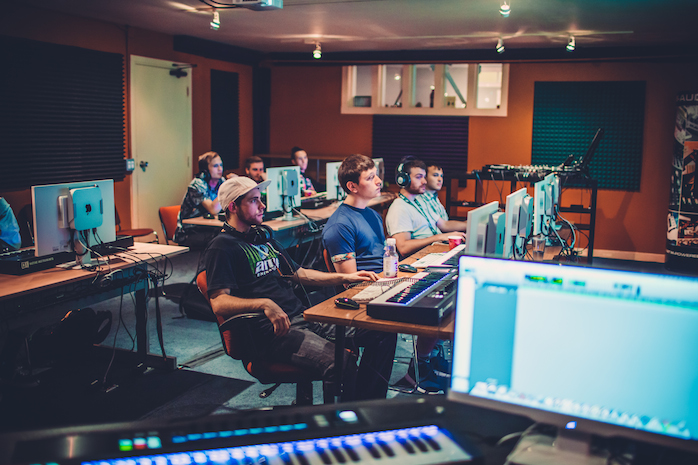 "At Pyramind, all our classroom and studio computers are equipped with the latest McDSP plug-ins. Having access to these awesome sounding, easy to use plugs is great for students and teachers. Students can grasp audio processing techniques, simply, while teachers can be assured that students are hearing accurate audio reproduction," says Jeff Straw, Director of Marketing at Pyramind. "We've been using McDSP for years and will be doing so for years to come."

Instructor and Admissions Manager at Pyramind Dan Blum says, "I recommend all my students start by using the Retro plug-ins; there's no crazy visual display for them to lean on. Students have to develop their ears and hear the changes they are making. Once a student gains a foundation in listening to EQs and compressors working, there is a multitude of McDSP plugin options to pick from to solve any need. One of my personal favorites is the NF575 Noise Filter which is so easy to use and the pinpoint dB reduction is amazing."

Pyramind is San Francisco's leading institute for music production education and creative and technical studio services. Pyramind's blended model of professional services and higher education provides a unique environment that builds off of its extensive community of producers, instructors, mentors and students and simultaneously works to accelerate the career growth of its' graduates.

Click here for more information on Pyramind.